Office & Physicians Meetings
Catering is not limited to special events and production. It can often be casual and even on a regular basis. SMP Catering offers catering options in the office and business setting. In addition to the standard lunch catering, we also offer breakfast and dinner menus!
All of our packages include individually wrapped utensils, napkins and menu display. Learn more about our COVID-safe practices.
Have a special theme or want your logo or personal message on the menu? We are happy to personalize this for you!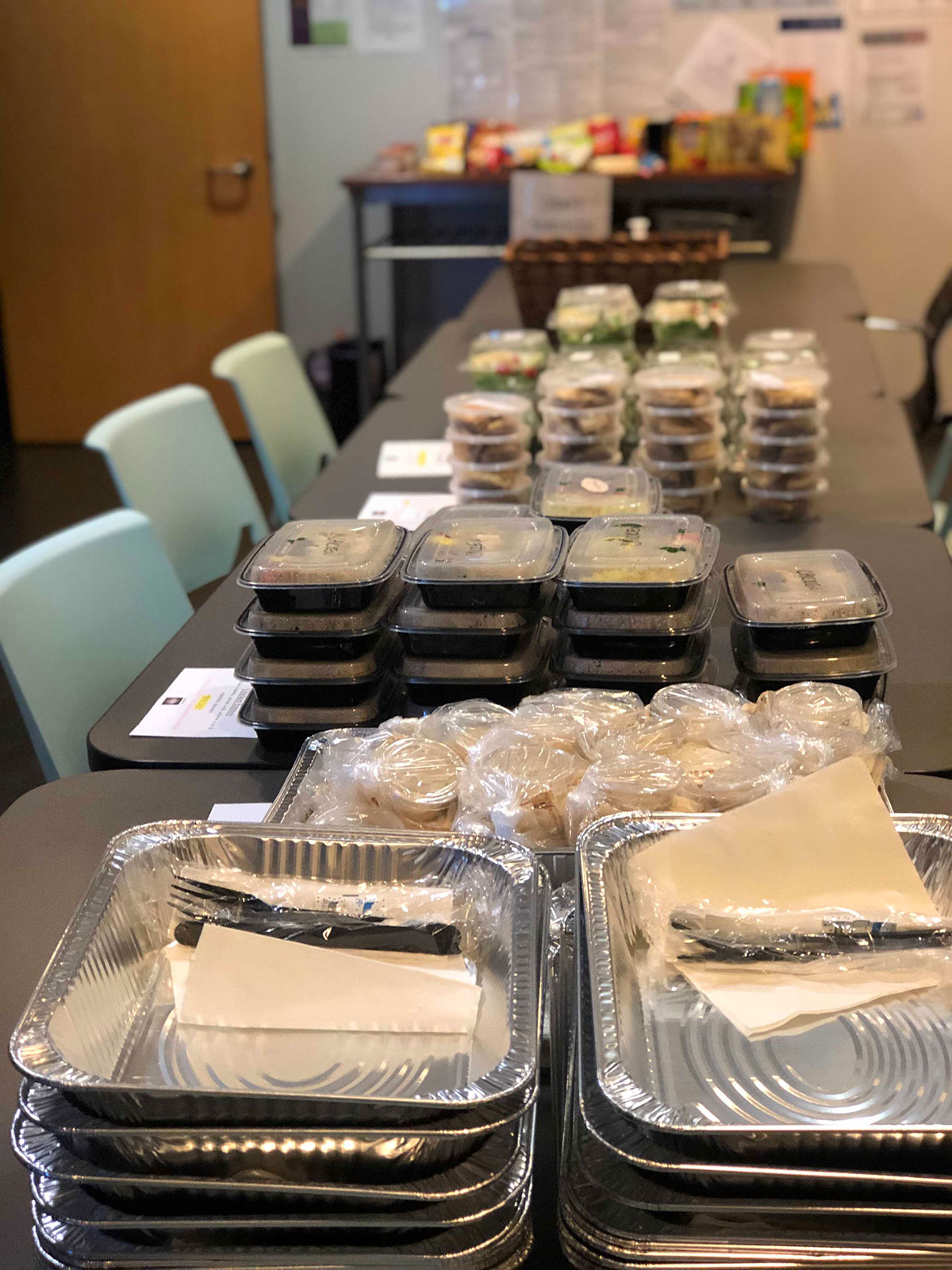 Office Catering Examples:
Pharmaceutical representatives hosting a lunch for a physician's office
Accounting offices during tax season ordering in meals to work on the clock
Business lunch meetings
Presentations
Awards/Appreciation lunches
Office celebrations (completing a project, accomplishing a company goal, reaching a milestone)
Networking breakfast and lunch meetings
Menus
We pride ourselves in creating amazing dishes by focusing on fresh local ingredients. Because of this our menus change not only by season but by the wonderful ingredients that inspire us. Also if you've had a menu from us that you loved and want to have again, we're happy to oblige! If you have someone in your office with dietary needs such as a gluten intolerance, allergies or vegan and vegetarian preferences, just let us know and we will provide you with some options to accommodate them.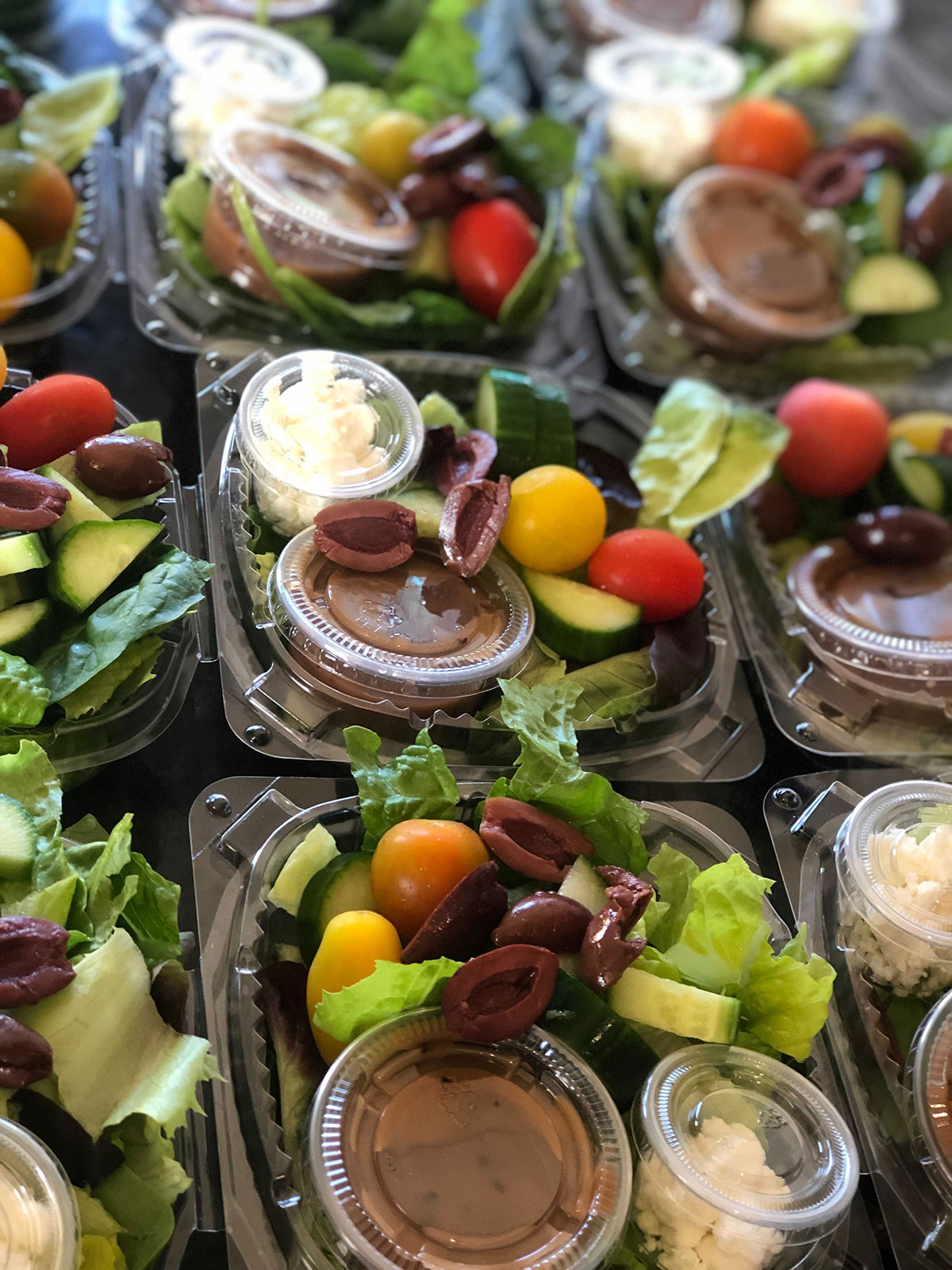 Creme Brulee French Toast
Served with Berry Coulis & Whipped Cream
(a signature breakfast favorite)
Linguini with Grilled Vegetables
Chinese Eggplant, Heirloom Cherry Tomatoes, Onions, Peppers & Sun-Dried Tomatoes
Vegan Friendly
Chicken & Steak Kabobs
Served with Vegetable Skewers, Saffron Rice & Hummus

Important notes when booking
Our minimum is 10. We require a minimum 48-hour notice when booking, however we do suggest booking a week in advance to ensure we can accommodate your request as we schedule on a first come, first served basis.