Culinary Artistry
Steven Marshall: Award-winning Chef
With a focus on fresh, local flavors and a drive for perfection, Chef Marshall and his wife Valerie create sumptuous dishes and decadent desserts certain to please even the most discerning palate.

Meal Delivery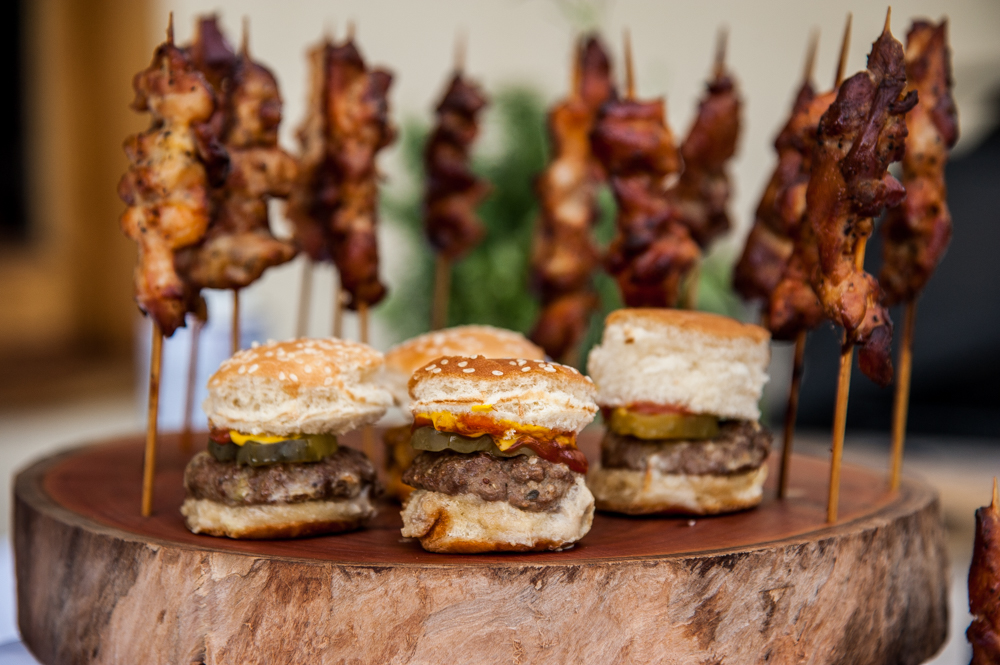 About Us
Chef Marshall founded Steven Marshall Productions with a deep commitment to quality and taste. We use only the finest ingredients, fresh from local farms and suppliers. Everything we make is prepared from scratch, right down to our sauces and marinades.
COVID-Safe Events
As the world begins to think differently about events and food service as a whole due to COVID-19, our goal is to provide a safe and comfortable service for our clients in this "new normal" environment.  Our sources of guidance on COVID-19 are the World Health Organization and Centers for Disease Control as well as the respective health officials in these government bodies (State, County and City). We will continue to stay up-to-date as the pandemic continues to evolve day to day.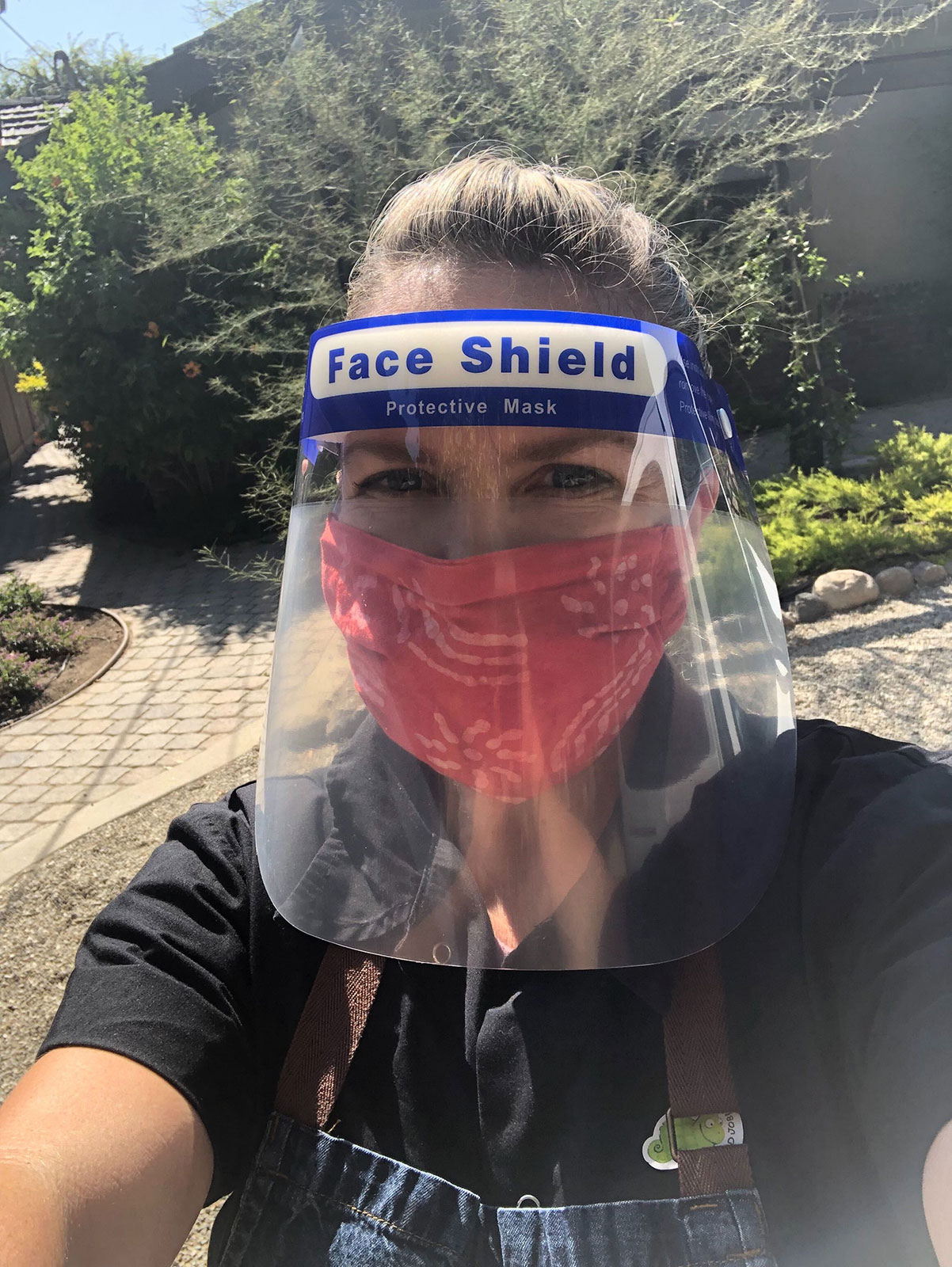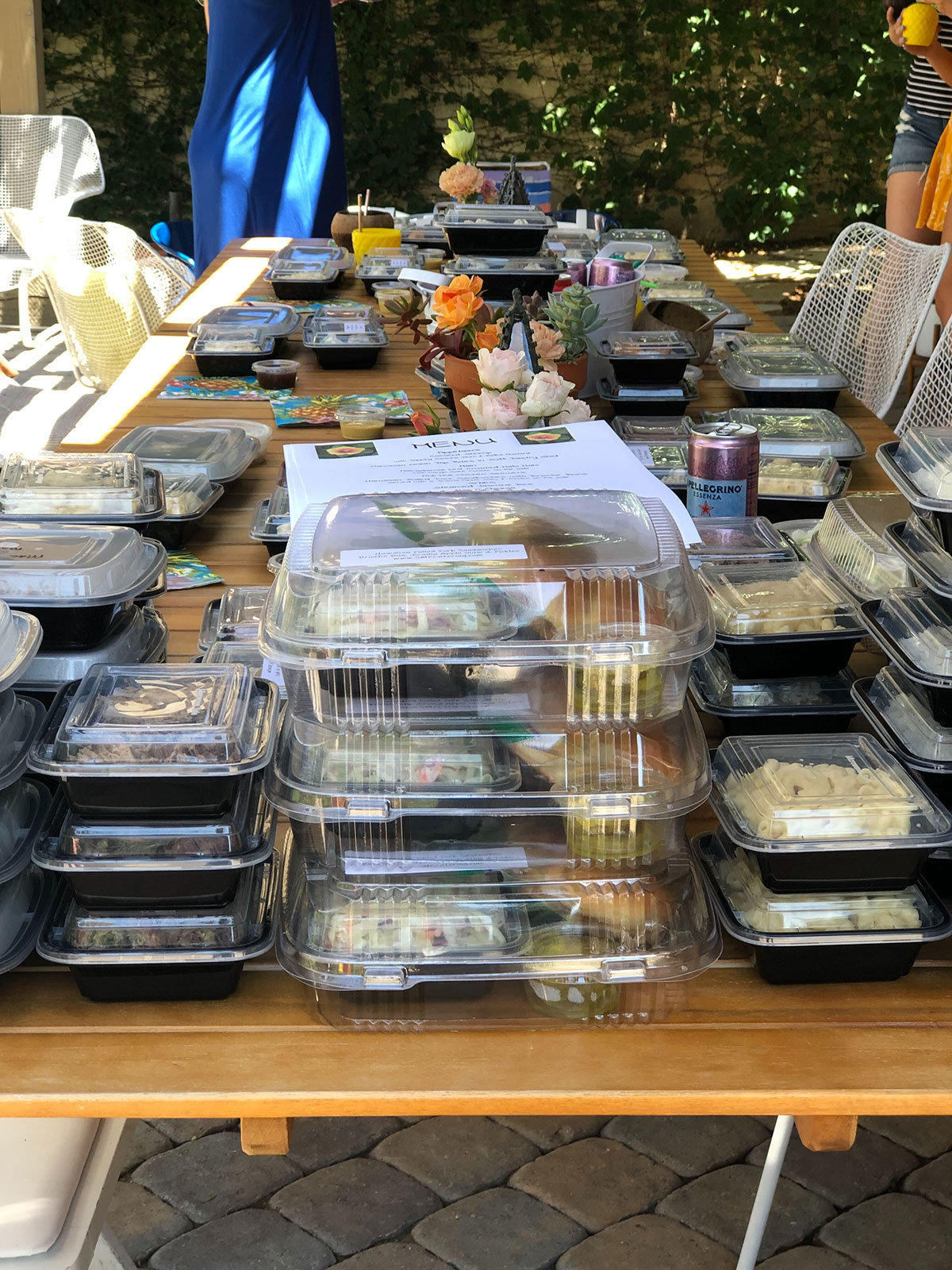 What We Do
Catering, planning and executing amazing events from intimate dinner parties to movie premieres, catering everything from on-location production shoots to extravagant wedding receptions. We also offer Personal Chef services and now Meal Delivery to your home!

Meal Delivery
SMP was founded as a Personal Chef meal delivery service and we have 20 years of experience providing gourmet meals to individuals and families. Some reasons our clients use us:
Working from home
COVID-19
Weight/health management
Too busy to cook
Gourmet meal without clean-up
Seniors who can no longer cook

Production & Craft Services
Whether you're shooting at your main studio or out on location, SMP will prepare, deliver, set up and serve fresh, healthy and always delicious food where you need it, when you need it. 
Now offering all individually packaged menus giving the variety a buffet used to give, but the safety and precaution needed during COVID-19.

Weddings & Special Occasions
With any important occasion whether it's the wedding itself or all the celebrations leading up to the big day, there are a thousand details to take care of. Relax and allow us to take some of the burden off your shoulders.

Office & Physicians Meetings
Are you bored with having to rely on fast food vendors when you host an event, business meeting or luncheon? If your company is throwing an awards/appreciation dinner, holiday event, or any special celebration, SMP can prepare an exquisite gourmet meal for your occasion.

Outpatient Meal Programs
We will prepare and deliver all-natural, healthy entrees specifically to your center's needs and delivered directly to your center's refrigerator. All of our food is carefully placed in a food container that will keep the food safely cold to 41º or colder, ready for you to warm up.

Event Planning
With over 17 years of event planning and catering experience, SMP can supply you with everything you need to have a world class event. Not only can we provide sumptuous catering but we can line up the venue, furnish the tables, chairs and equipment, arrange for flowers, music, staff and do the decorating.
Our Menus
Our style is an eclectic Californian cuisine with Mediterranean, Asian and Texan influences allowing our unique ingredient combinations to be full-flavored yet distinct.
Light and Tasty Menu
Spinach Salad
with Baby Spinach, Toasted Almonds, Goat Cheese, Gala Apples, Shredded Carrots with Raspberry Vinaigrette
Chicken with Artichoke Pesto Rub
Honeyed Paprika Pork Loin with Orange Demi Glaze
Linguini with Grilled Vegetables
Chinese Eggplant, Heirloom Cherry Tomatoes, Onions, Peppers & Sun-Dried Tomatoes
Vegan Friendly
Asparagus, Baby Bok Choy, Carrots & Onions
Key Lime Custard Trifles
Layers of Key Lime Mascarpone Custard, Vanilla Bean Whipped Cream & House Vanilla Cake
BBQ Menu
BBQ Chop Salad
Romaine Hearts, Mixed Greens, Cherry Tomatoes, Carrots, Black Beans & Corn, Ranch Dressing
Red Oak & Mesquite Smoked Tri Tip
Red Oak Smoked Spicy Barbeque Chicken Breasts & Thighs
Grown Up Mac n' Cheese
Vegetarian Friendly
Honey Corn Cakes
Succotash with Carrots, Corn, Onions, Collard Greens & Kale
Red Velvet Whoopie Pies
Spring Inspired 

Menu

Spring Kale & Mixed Baby Greens
with Cucumber, Tomato, Carrots & Croutons and Sun-Dried Tomato Vinaigrette

Tarragon Pork Loin

Chicken Breast with a Sage Beurre Blanc

Vegetarian Pesto Lasagna

Oven-Roasted Purple & Orange Cauliflower & Brussel Sprouts

Pineapple Cake Upside Down Trifles

"My husband and I love the personal meals from Steven Marshall Productions! I've been getting about 3 meals a week for the two of us, and it helps so much during a busy work week. I make sure to get the calorie controlled portions for myself, and it's helped me lose 31 pounds on Weight Watchers! Thank you, Steve and Valerie! :-)"
~ Tricia E.
"Oh my Lord, Steve and Valerie are FABULOUS! They catered my wedding of 120 hungry friends and relatives, and their menu went above and beyond my expectations. I'm gluten-free and my husband is, well, not, so we were looking for delicious, healthy food we could both eat and enjoy on our big day. The result was spectacular – seriously… Hands down, the best money I spent on my wedding. Worth every dime. I would use them again without reservation."
~ Q.M.
"I've been ordering 5 meals a week from [SMP Catering] for the past two months and everything has been delicious! Delivered fresh (and safely) to your door once a week – all you have to do is heat it up! Very considerate to my food preferences! Cannot recommend enough! Wide variety!! Do yourself a favor and check them out!"
~ Sally H.
"My wife and I enjoy the personal meals from Steven Marshall Productions! I say personal because they are. My meal has a different protein/calorie count than my wife's. Every week is a different menu. We've been ordering for 4 months. We both have careers and it's good to know we can come home and not worry about cooking. Heat it up and enjoy a delicious meal. They even deliver.  Thank you!"
~ Edjar A.