MARCH 13th ROLLED AROUND AND BOOM! Just like an instant emergency slamming of the brakes on the 101, the economy just stopped dead in traffic. Booking after booking was cancelled and with most gigs, no reschedule in sight. Birthday parties, weddings, all tabled for at least a year. Like many industries, catering for production wasn't essential because production wasn't essential; well at that time. So here we are mid-summer and some production projects are popping up. So how does the world of catering look in the age of Corona? What does the new normal for catering look like? During the stagnant spring quarter SMP Catering had time to think a lot about how we would need to evolve in this new reality. How would we transform our catering packages in the new era of the Corona virus pandemic? Well a few ways:
First we contacted our clients and discussed how the pandemic was affecting them. We asked questions, some of which answers were unknown, some speculation but the gist of it is we tried to gather as much research as possible on what the needs and demands will be for production when it resumed.
No buffet. Period. All foods have individualized packaging.
Next we researched packaging to make the best decision on making the least impact on our carbon footprint. All containers are either compostable or recyclable. From compostable food trays and utensils, recycled material napkins and recyclable BPA-Free plastic, SMP Catering is trying to limit our carbon footprint to the best of our ability while still offering the variety that a buffet gave with the vast dietary needs and appetites of cast and crew.
PPE Gear for all staff. Mask, gloves and sometimes face shields while cooking and serving.
It's not just production catering …we have dropped off individualized appetizers and meals for parties; socially distant family parties of 10 or less, of course.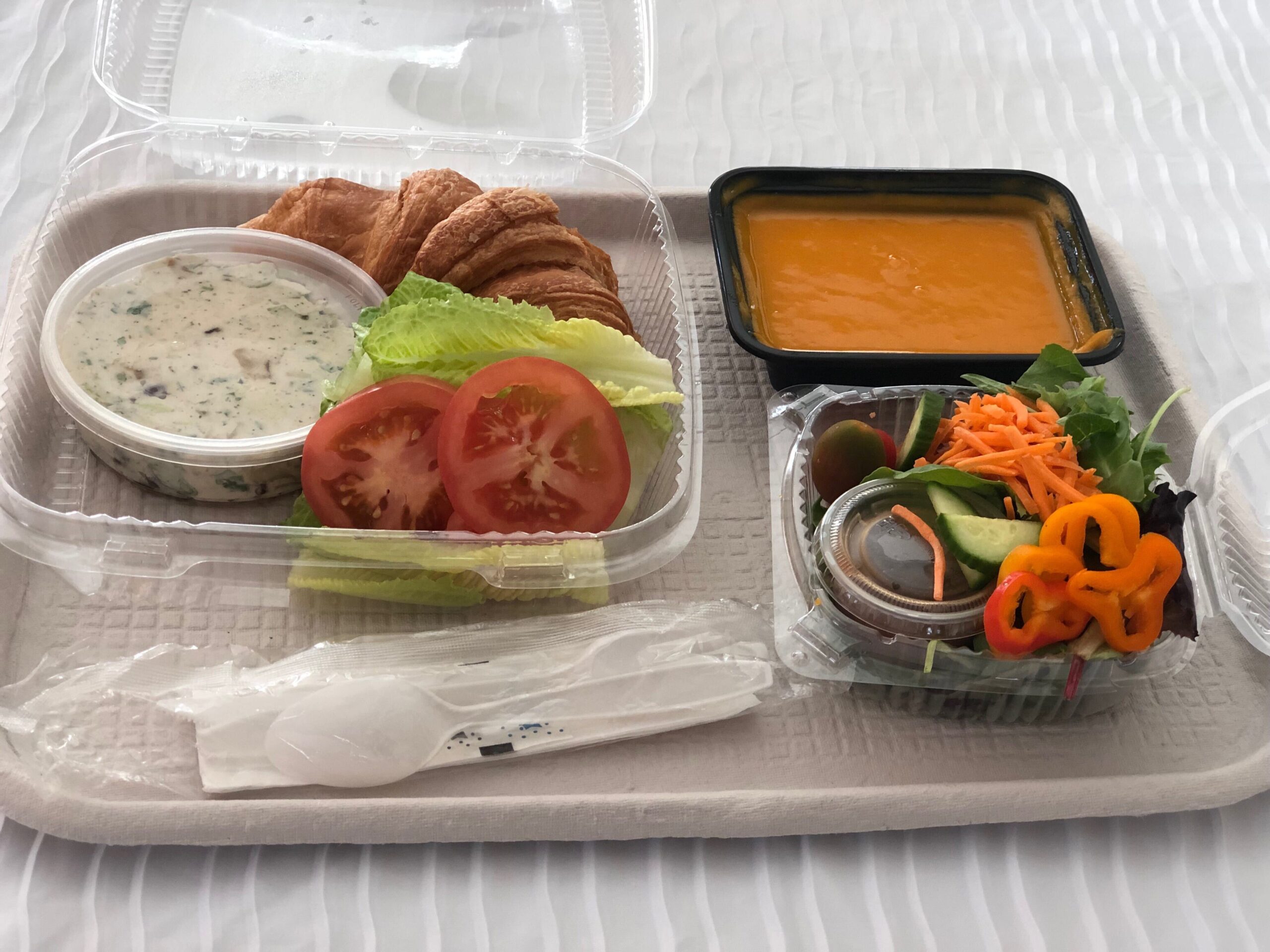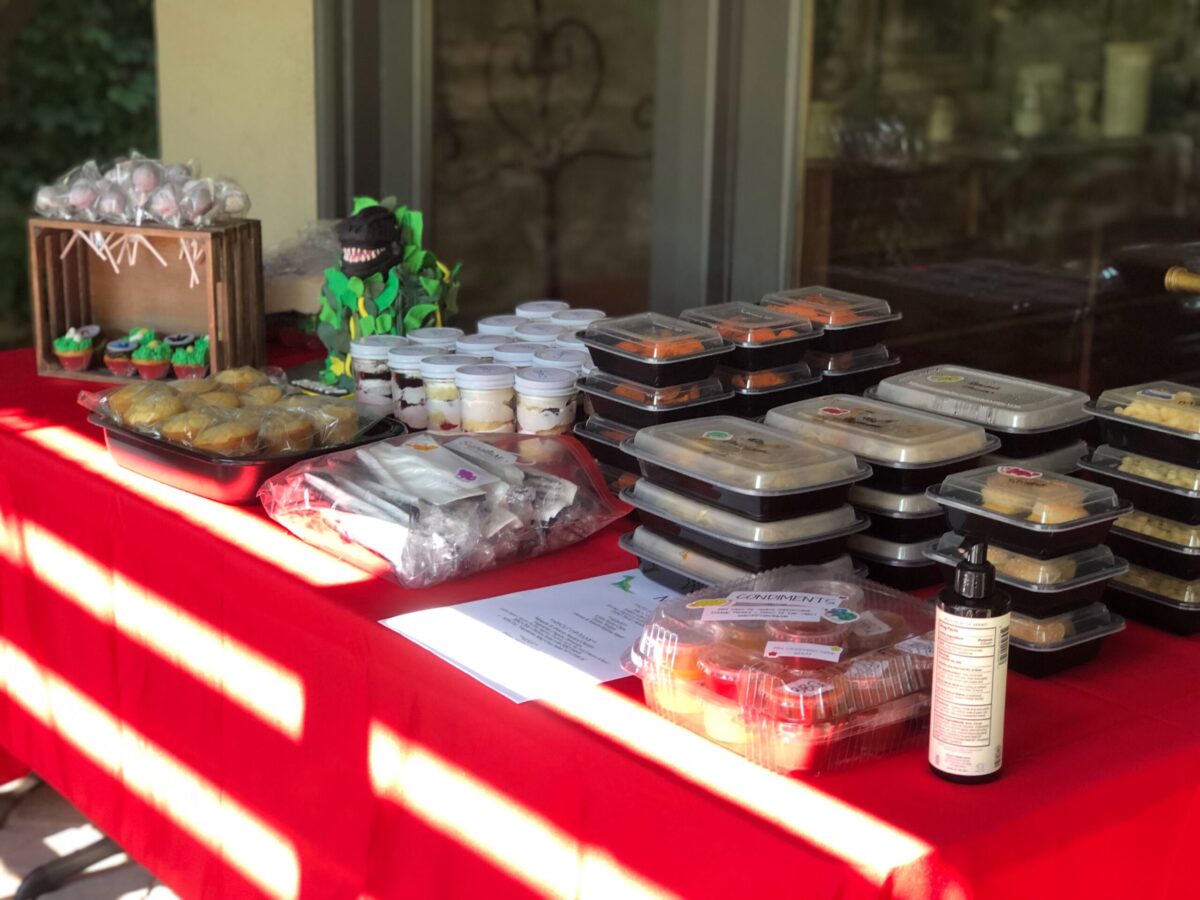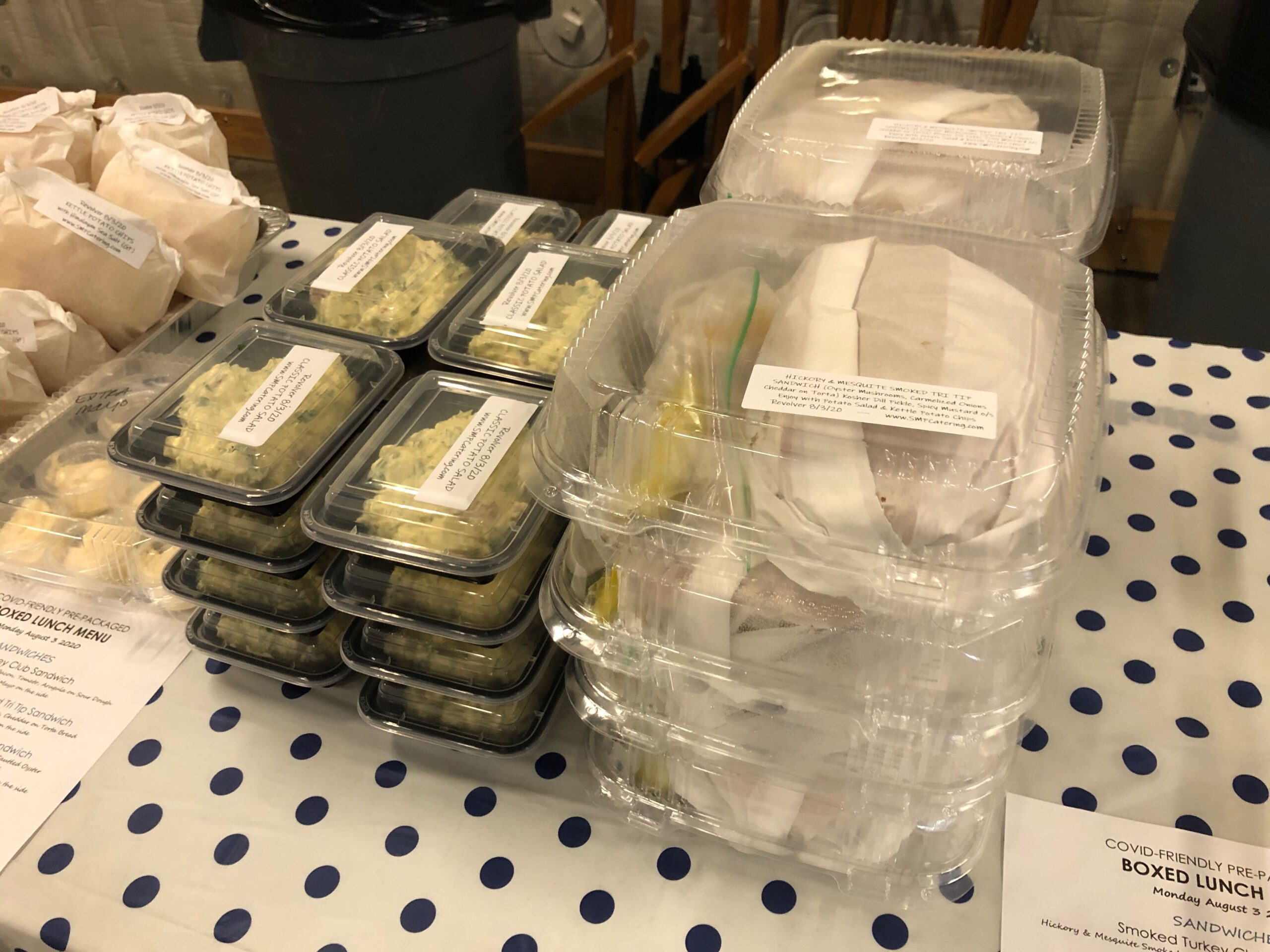 Bringing the Focus Back to Our Roots
SMP Catering was established in 2000 as a healthy gourmet meal delivery service for individuals and families, and we've been servicing the LA area ever since! We were around before all the big brand meal deliveries that you see advertised on TV and popping up in your ads on social media. Over the years we cooked for a variety of clientele. Professional athletes in training, plastic surgeons and their recovering patients, postpartum mothers, people on Weight Watchers plans, people on Arbonne 30-days to healthy living, families with parents just too busy to cook, busy executives with either no time to food prep or no desire to cook, seniors … the list goes on. What makes us different is that we customize the meals to your dietary needs and preferences! We are an LA-based company and we buy and support local.  Gluten free, vegan, dairy free, food allergies, special diets, special health conditions…we are literally YOUR PERSONAL CHEF to create delicious gourmet meals all tied around what your needs or health goals are. See our menu options to order today!